Coral Gables Criminal Defense Lawyer
If you've been arrested or charged with a crime, the clock is ticking. The police and prosecutors begin building their case the moment you're arrested — sooner with some types of investigations. It's important that you're proactive in your defense. Coral Gables criminal defense attorney Jonathan Blecher represents clients on a variety of charges, from traffic infractions to life and capital felonies. Call our Coral Gables, Florida law firm to discuss the details of your case.
Firm Practice Areas
We defend clients against many different types of charges, including:
Traffic Offenses – Civil infractions, moving violations, non-moving violations, points removal, license reinstatement, and more.
Traffic Criminal Offenses – Reckless driving, fleeing and eluding, hit and run, driving on a suspended or revoked license, etc.
Misdemeanor Crimes – Retail theft, petit theft, assault, battery, criminal mischief, trespassing, disorderly conduct, loitering and prowling, etc.
Felonies – Grand theft, robbery, burglary, aggravated battery, aggravated assault, fraud, etc.
Drug Crimes – Possession, selling, and trafficking in controlled substances, including cannabis, cocaine, heroin, methamphetamine, prescription pills, etc. We also represent individuals who have been charged with prescription fraud.
Domestic Violence – Domestic assault, domestic battery, stalking, false imprisonment, and more.
Sex Crimes – Sexual battery, sexual assault, possession of explicit materials involving a minor, etc.
Driving Under the Influence – First, second, third, or multiple DUIs and drunk driving with aggravating circumstances.
Are You Facing Criminal Charges?
This is by no means a comprehensive list of the types of charges that Coral Gables criminal defense attorney Jonathan Blecher defends against. If you've been arrested for a crime that you don't see listed above, contact our Coral Gables area law office and ask about our legal services.
Defending Clients in the South Florida Criminal Justice System
In order for a Miami-Dade prosecutor to win a conviction, they must be able to show that you are guilty beyond a reasonable doubt. While this is a very high bar, the odds are frequently stacked in their favor.
In most cases, by the time you are able to talk to a Coral Gables defense attorney who's well-versed in criminal law, the police have collected evidence, taken statements from victims and witnesses, and drafted their version of events in their report and probable cause affidavit.

Your defense attorney must come in after the fact and look for ways to develop a reasonable doubt. Here are some of the avenues of attack that Coral Gables criminal attorney Jonathan Blecher used to defend his clients:
Challenge the Stop
The police always need a legal reason to stop you. For example, they can't pull you over solely because they saw you leave a bar and wanted to find out if you were drunk. Your defense attorney, Jonathan Blecher, will examine why the police claim they came in contact with you. If it turns out that they didn't have a valid reason, he will file a motion to suppress the stop, which could mean that the entire case is invalid.
Challenge the Search
The Coral Gables police cannot search you, your vehicle, possessions, or your residence without your consent, a warrant, or a warrant exception. Warrant exceptions include:
Tow inventory
Exigent circumstances
Plain view
Plain feel
Any evidence that police uncover during an improper search is considered fruits of the poisonous tree and should be inadmissible in your trial.
Challenge the Witness
Eyewitness testimony is notoriously unreliable, which is why the police will usually not make an arrest without corroborating evidence. Oftentimes, the police push witnesses to identify the person who they believe is the suspect. Your attorney will have the right to depose any witness involved in your arrest. If they are at all uncertain about what they saw or whether or not it was you, attorney Blecher will find out.
Challenge the Confession
Coerced confessions are illegal, but the police can be extremely persuasive in getting a defendant to confess in opposition to their best interests. In some cases, the confession was voluntary, and it will stand. In others, the police used questionable tactics to get the results they were looking for. If you asked for an attorney and were ignored, your confession may be invalidated by the court.
No Wheel Witness
This is specific to DUI cases. Under Florida criminal law, in order to convict someone for DUI, the police must be able to prove that the defendant was in control of the vehicle. If the police arrive at the scene of a single-car crash, for instance, they need a witness to prove that the defendant was driving. Otherwise, the entire case may be invalid.
Not all Coral Gables criminal cases involve these types of police and prosecutorial errors, but these are just some of the ways that Attorney Blecher can mount a defense. Call today for a specific review of your case.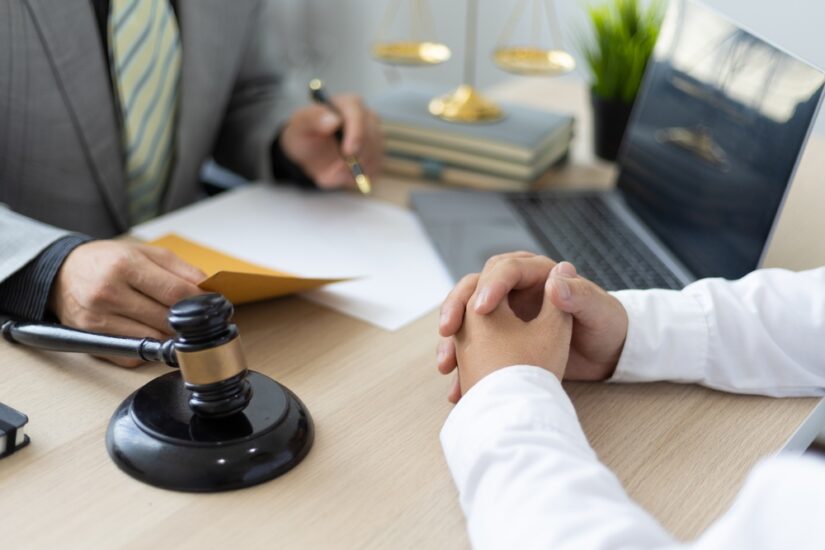 Coral Gables Criminal Defense FAQ
These are some of the most common questions that Coral Gables defense lawyer Jonathan Blecher hears from defendants. If you want to discuss the details of your case with a top-tier Coral Gables attorney, call today.
Should I work with police or prosecutors on my case?
Cooperating with the police is a possible option, but you should not automatically assume it's a good idea. It would depend on what you can offer, how the police are planning on protecting you, and what they are offering. In any event, you should discuss it with an attorney before accepting any offer.
When should I ask for an attorney?
You can ask for an attorney at any point during an investigation, and you should probably request one immediately. If the police continue to question you after you've asked for a lawyer, the things you say may be inadmissible. Once you have proper representation from our Miami criminal defense attorney, Jonathan Blecher can help you decide which questions to answer.
Defense Attorney in Coral Gables
Don't put your freedom and reputation in the hands of the understaffed Public Defender's Office. Contact defense attorney Jonathan Blecher to discuss your case under the protection of attorney-client privilege.
Jonathan B. Blecher, P.A.
1 Alhambra Plaza
Suite 1410
Coral Gables, FL 33134
Telephone: 305-321-3237